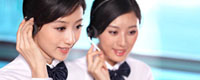 Name: Mr.Zhou
Tel: +86-755-33679261/27335044
Fax: +86-755-33938389
Mobile: 13802587939
E-mail: zhou@cable-top.com
Add: 2F,3rd Bd,3rd XinHe XinXing Park,Bao'An,Shenzhen,GD,China
QQ: 983737953
Alibaba:

Alibaba:

Alibaba:


Product name : VGA USB KVM cable

Item : SJX-KVMVU

Price : KVM cable

Length/Size : 1.5M

Color : Black/Blue

Conductor : Copper

Connector type : VGA&USB

Connector color : Nickel plated

Shielding : shielded
Details:
VGA USB KVM
cable specification:
Input: VGA HD15pin male
Output: VGA HD15pin+USB A male
Standard VGA Coax wire, specifications on request
Connector color: nickel-plated VGA+USB
Shielding: aluminum +Mylar + braid
Jacket: black/Grey PVC on request
Length: 1m/on reques
t
2kinds of Model for VGA connector


2in1 VGA USB KVM
cable
Features:

VGA+USB KVM cable Compliant with the RoHS Directive; and arsure with its high quality copper conductor, gives a good and reliable contact with PC,KVM Switch etch.
High-quality VGA Plug to support EMI/RFI Testing,
VGA+USB KVM cable
Supports hot-plugging and Plug-and-play

Support max 2048*1536 resolution with VGA supported monitor
KVM cable with USB
Ideal for high resolution play with VGA+USB port devices like PC,Server, LCD,Projector ,KVM Switch,KVM extender etc.
High quality
VGA+USB KVM cable ideal for original replacement for ATEN,Tripplite,Datcent,Reton . Professional OEM manufacturer for KVM cable.
with best price and competitive price.