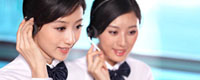 Name: Mr.Zhou
Tel: +86-755-33679261/27335044
Fax: +86-755-33938389
Mobile: 13802587939
E-mail: zhou@cable-top.com
Add: 2F,3rd Bd,3rd XinHe XinXing Park,Bao'An,Shenzhen,GD,China
QQ: 983737953
Alibaba:

Alibaba:

Alibaba:


Product name : Angled USB2.0 A male to male cable

Item : SJX-AU2AM2AM

Price : USB2.0 cable

Length/Size : 1m

Color : Black

Conductor : Copper

Connector type : USB2.0 A

Connector color : Nickel/24k gold plated

Shielding : shielded
Details:
Angled USB2.0 cable specifications:

Input: USB 2.0 A male with Angled design
Output: USB2.0 A male w
ith Angled design
Connector: 24k gold/nickel-plated
Colors: blue, black, gray, transparent
Additional: ferrite cores

Angled USB2.0 A male to male cable Features:
all USB2.0 cable Compliant with RoHS Directive and with UL approval;
Angled USB cable Supports standard USB2.0 interface, also can be used by USB3.0 device
Supports hot-plugging and Plug-and-play function
With Angled connectors, this Angled USB2.0 cable special for Applications: PCs, hub, MIDs, adapter and more.

This Angled USB2.0 male to A male cable with high speed data transfer between USB2.0 HDD and PC, HUB,with Angled design for special usage. And work with more
for more USB2.0 cable, USB2.0 extension cable for business solutions. And all Angled
USB2.0 cable with one year manufacturer warranty

,
and more competitive price for OEM in Here!