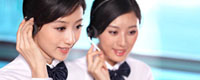 Name: Mr.Zhou
Tel: +86-755-33679261/27335044
Fax: +86-755-33938389
Mobile: 13802587939
E-mail: zhou@cable-top.com
Add: 2F,3rd Bd,3rd XinHe XinXing Park,Bao'An,Shenzhen,GD,China
QQ: 983737953
Alibaba:

Alibaba:

Alibaba:


Product name : POE injector&splitter with panel mounted housing

Item : POE-PSI-348

Price : POE injector price

Length/Size : 85 x 43 x 30mm

Color : Black

Conductor : PCB

Connector type : RJ45&POE

Connector color : Nickel plated

Shielding : shielded RJ45
Details:
POE injector&splitter with panel mounted housing
POE injector&splitter Model:POEPSI-348
* POE injector supports 3-48V
* max.1000ma
* POE injector with panel mount design ,for simply establishing
*Non802.3 , IEEE802.3af/at compliant
*POE Pin: 4,5(+); 7,8(-)
*With OEM 2.5*5.5mm/2.1*5.5mm DC available
*With PCB protected by capcitance ,more stable voltage and current for power over ethernet. and support 50m long distance.
*Panel mounted housing design for easy construction on wall ,ideal for DIY small network customers.
*POE Injector&splitter Sutible for IP camera, wireless AP, VoIP and more PD devices,and easy for DIY customer.
*POE Injector&splitterSupports 10/100Base-T with our stand PoE injector and splitter.

Usage 1.
Example networking for NON POE equipment:
Usage 2.
Example networking for POE equipment:
POE-PSI-348 /POE injector&splitter specifications: