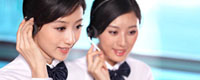 Name: Jojo Zhou
Mobile: +86-13713518903
E-mail: jojozhou@cable-top.com
Add: No. E05, Songbokeng Road, Qiaozi Village, Changping Town, Dongguan City, Guangdong Province, China
Skype: jojo.zhou2013
QQ: 475015709




Product name : Gigabit POE injector&splitter kit

Product No. : POEGSP-4812S

Price : Inquiry now

Length/Size : 21cm

Color : White

Conductor : Copper

Connector type : RJ45&POE

Connector color : Nickel plated

Shielding : shielded RJ45
Details:
Passive Gigabit POE splitter&injector kit
Gigabit POE Model no: POEGSP-4812S
Non802.3 , IEEE802.3af/at compliant
POE Pin: 4,5(+); 7,8(-)
OEM 2.1*5.5mm DC/ 2.5*5.5mm DC / 1.35*3.5mm DC available.

*High quality PCB design to give a more stable POE power delivery, with LED power indication for your working condition checking.
*Support BASE-100/1000T, 1000Mbps Gigabit ethernet requirements.

*Seperated data and current with compacitance protection, and grounded&shielded RJ45 plugs to acheive better resistance on EMI/RFI, sametime for much better communication on gigabit ethernet and avoid crosstalk , interruption etc on data transfer.
*Support 9-56V output ,Max 2A for power over ethernet on PD, also comvinience for UPS power.
* With shielding and seprated compacitance protection, the voltage and current are delivered more stable, protect devices from static and inrush current damage. Reinforce the power over ethernet delivery distance to 80-100 meters. Advice customers to use Cat.5e and above patch cable for gigabit ethernet.
*Ideal with 48V/1A or others, for your POE switch networking, and wireless AP, Wireless transmitter,POE camare, VoIP phone etc.
Passive Gigabit POE splitter/ Gigabit POE injector Specifications: