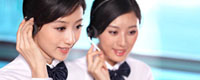 Name: Jojo Zhou
Mobile: 13713518903
E-mail: jojozhou@cable-top.com
Add: No. E05, Songbokeng Road, Qiaozi Village, Changping Town, Dongguan City, Guangdong Province, China
Skype: jojo.zhou2013
QQ: 475015709
Alibaba:



Product name : USB3.1 type C M-M cable

Item : SJX-UC002

Price : OEM price

Length/Size : 1M

Color : Black

Conductor : Copper

Connector type : USB3.1 type C

Connector color : 镀镍

Shielding : 双层屏蔽
Details:
USB3.1 type C male to male cable
specifications:

Imput: USB3.1 type C male
Wire:UL certificated,RoHS. 32AWG,
with combination shielding to insure high speed communication
More new models will be soon,and with more USB3.0 ,USB2.0 connectors to choose as a adapter.
Starting 2015, More and More motherboard manufacturer like ASUS,GIGABITE released new products with the USB3.1 C connector. and other devie like Nokia, Macbook .Type-C USB will support USB 3.1 with the top speed of 10Gbps and has much high power output of up to 20V(100W) and 5A. Considering most 15-inch notebook computers require just around 60W of power, this means in the future laptop computers can be charged the way tablets and smartphones are now, via their little USB port. In fact Apple's latest 12-inch Macbook is the first notebook that incorporates a Type-C USB as its power port.
Going forwards, USB-C will enable storage vendors to make bus-powered (no separate power adapter required) external hard drives of much larger capacity, since it provides enough power to run one or even multiple desktop hard drives.
Type-C USB also allows for bi-directional power, so apart from charging the peripheral device, when applicable, a peripheral device could also charge a host device. All this means you can do away with an array of proprietary power adapters and USB cables, and move to a single robust and tiny solution that works for all devices. Type-C USB will significantly cut down the a amount of wires currently needed to make devices work.
We are looking to involve more resources to manufacture all USB3.1 type C cable in 2015, with totally new automatic equipments to produce more fast ,stable quality, and acheive low cost for market.