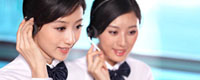 Name: Jojo Zhou
Mobile: 13713518903
E-mail: jojozhou@cable-top.com
Add: No. E05, Songbokeng Road, Qiaozi Village, Changping Town, Dongguan City, Guangdong Province, China
Skype: jojo.zhou2013
QQ: 475015709
Alibaba:



Product name : Angled HDMI cable

Item : SJX-HDAA002

Price : HDMI cable

Length/Size : 35cm

Color : Black

Conductor : Copper

Connector type : HDMI

Connector color : Nickel/24k gold plated

Shielding : Triple Shielding
Details:
Angled
HDMI cable Specifications:
HDMI type A input and output,angeled molding
24k gold-plated/nickel-plated connectors
24/26/28/30AWG and copper conductor and length on request
Aluminum Mylar + copper braid shielded to resist EMI and RFI
White/black colors PVC jacket
Ferrite cores and nylon sleeve avalible

Angled HDMI cable Features:
HDMI cable Supports TMDS bandwidth up to 10.2Gbps maximum,
with coppoer conductor to support good contact and well shielded to resist EMI/RFI;
Supports 1080i, 1080p, 1920x1200Px48bpp, 3840x2160x48bpp image resolution;
Supports deep color, xvYCC, 8-channel LPCM and more;
Supports full-HD, 3D stereo, 4Kx2K color;
Supports Dolby true HD, DTS-HD master audio;
Supports HDTV, PC, DVD, PS3, cellphone, set-up box, plasma TV and more HDMI devices;
The high-speed Angled HDMI male to male cable (50ft) features 2 gold-plated HDMI (male) connectors and durable high quality construction to provide a dependable HDMI to HDMI connection between devices such as Blu-Ray disc players, HDTVs, DVD players, stereo receivers, projectors; work with other HDMI cable, HDMI adpter and more; Very convinience to install HDTV wall plant in a limited space ,save your time. All HDMI cable With one year manufacturer warranty, and low price for OEM products.