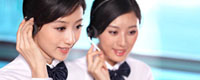 Name: Jojo Zhou
Mobile: 13713518903
E-mail: jojozhou@cable-top.com
Add: No. E05, Songbokeng Road, Qiaozi Village, Changping Town, Dongguan City, Guangdong Province, China
Skype: jojo.zhou2013
QQ: 475015709
Alibaba:



Product name : Slimport to HDMI adapter cable

Item : SJX-STHD

Price : Slimport

Length/Size : 15cm

Color : Black

Conductor : Copper

Connector type : Slimport&HDMI

Connector color : Nickel plated

Shielding : Triple Shielding
Details:
Slimport to HDMI Adapter cable
Connect Nexus 4/5 or HP Chromebook 11 devices to any HDTV
Specifications:
Input Interface:Slimport (Micro-B USB, male)

Output Interface:HDMI(female)

Other:Micro USB (female for power charge)

HDMI standard:HDMI 1.4

HDCP standard:HDCP 1.3

Resolution:Full HD and 3D at 1080p@60Hz

Operation temperature: 0~50°C

Storage temperature: -10~75°C

Color: Black

Enclosure: Plastic

Cable length:15cm

Product Dimensions: 20*2.4*1cm

DisplayPort Technology:
1)SlimPort branded products are compatible with the Mobility DisplayPort standard, which is an extension of DisplayPort.
2) Use DisplayPort technology to power our SlimPort products
3) Experience an advanced digital link for sending audio and video to your display with high resolutions, up to 4K x 2K at 60Hz, all while consuming a fraction of your battery life
The Power Advantages of SlimPort:
1) There are definite power perks for people choosing SlimPort. By using a standard micro-USB cable to display your content, you'll be charging your mobile device's battery. And even if you don't have a power cable handy, SlimPort draws very little power from your device for overall low power consumption.
SlimPort Connectivity Advantages:
1) SlimPort products can connect to any display type: HDMI for TVs. Now, displaying content on a big screen has never been easier.
Faster Bandwidth:
1) Powered by DisplayPort, SlimPort to HDMI Adapter enables high-bandwidth video playback, which allows your mobile device to deliver extremely high resolution in full HD media, including 3D at 1080p.
Slimport to HDMI adapter cable Features:
*Compatible with Google Nexus 4,5/HP Chromebook 11/ LG optimus G pro/ Fujitsu Arrows Tab/ ASUS Padfone infinity.
*SlimPort to HDMI adapter, Connect mobile devices to any HDMI big screen.
*Works with millions of HDMI-enabled displays, Projectors, Laptops or TVs.
*Theater-quality HD Video, 3D Graphics and Audio.
*Charges mobile device during playback using power adapter (not included).
*Support Full HD and 3D at 1080p@60Hz.
*High speed with ethernet HDMI & Slimport Certified.
*Work with other HDMI cable,HDMI adapter to extend your mobile connect with HDTV,and all Slimport to HDMI adapter cable with one year warranty , best price for wholesales and distributors.