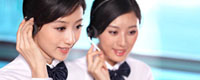 Name: Mr.Zhou
Tel: +86-755-33679261/27335044
Fax: +86-755-33938389
Mobile: 13802587939
E-mail: zhou@cable-top.com
Add: 2F,3rd Bd,3rd XinHe XinXing Park,Bao'An,Shenzhen,GD,China
QQ: 983737953
Alibaba:

Alibaba:

Alibaba:


Product name : UTP Cat.5 200MHz Patch Cable

Item : SJX-ECC5

Price : patch cable

Length/Size : 1m

Color : On request

Conductor : Copper

Connector type : RJ45

Connector color : 24k Gold plating

Shielding : unshielded RJ45
Details:
UTP Cat.5 patch cable
specification:
Connectors: RJ45 8P8C male
Conductor: 24/26AWG
Bare copper/Tinned Copper , solid copper/Stranded Copper on request
Connector color: 24k gold plated
Insulotion:
HDPE
Jacket: Blue/Grey PVC on request
Length: 1m/on request
Assmebly connector, Molded Connector,Snagless connector on request
UTP Cat.5 patch cable
Features:
With different length and color on request for UTP Cat.5 ethenet cable
,
help to easy identify and construction.
Molded connectors and Snagless connectors to support Good contact and not easy to be deformed for Cat.5 patch cable
High quality copper material and insulotion to support long distance and high speed networking with patch cable, and with good pefomence on resisting a

ttenuation and crosstalk.


UTP Cat.5 patch cable Supports 100BASE-T,100BASE-TX, and with 200Mhz bandwith
This UTP Cat.5 patch cable Suitable for network adapters, hubs, switches, routers, DSL/cable modems, patch panels ,POE switch with high quality patch cable ,
High quality copper conductor will won't give you cercerns about damage to wire once finished your networking construction.
With one year
manufacturer warranty, and more Cat.5 /Cat.5e/Cat.6/Cat.6a patch cable OEM professional production with value price
.